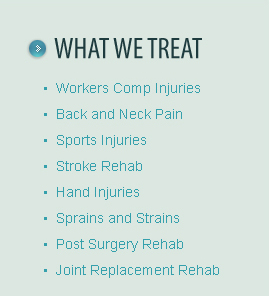 About Us:



Professional Rehab Associates. P.C. ( Pro Rehab) is a certified Rehab Agency established in 2005 to serve Hardin and McNairy Counties. PRO REHAB provides outpatient services that cover a wide variety of injuries
and/or dysfunction's. PRO REHAB is owned and operated by the same health care professionals who provide quality treatment in their clinics.

These professionals also like and serve in the communities and churches in these counties. We at PRO REHAB consider it a privilege and a calling to assist people on their road to recovery.